Start your Agile roadmap towards effective teams
customer focus
predictable value
You see potential in Agile or you're already working on it? Rightly so. Agile is very powerful… if you apply it correctly. Otherwise it can do a lot of damage.
With +100 years of experience in various sectors, we help you avoid pitfalls and implement Agile effectively. Choose Minimum Viable Agility, get your team moving and achieve measurable results. No buzzwords or expensive models needed.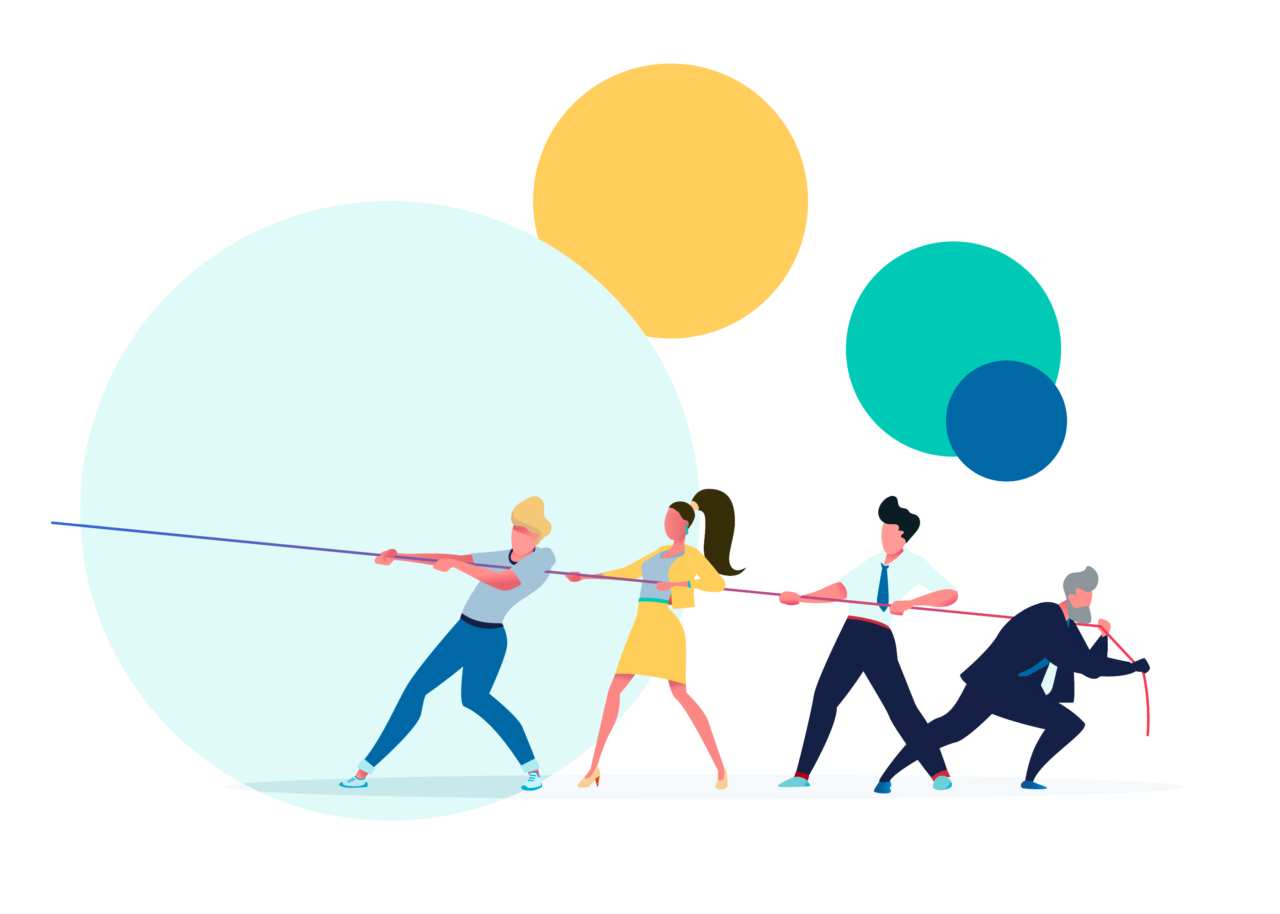 ---
Agile for your organization
In a fast-changing world, your organization needs competencies in strategy, teamwork, product development, communication, and more. Agile offers the solution, even for large organizations. Learn to work better together, pool intelligence, and navigate complexity.
---
Agile for your team
Transform individualistic groups into a cooperative team that achieves goals and adapts to change. Agile methodology fosters a shared language, mutual goals, and impressive achievements previously deemed impossible, even in large organizations.
---
Agile for your product
Companies often fall into the build trap, losing touch with customer needs and developing unneeded products. Agile product development discovers as you build, questions assumptions, and adjusts your search for product-market fit.
---
Agile for yourself
Agile is more than a toolbox of clever techniques. It's about managing emotions, collaborating, pooling intelligence, and dealing with complexity. Agile provides structure, discipline, and growth opportunities, fostering personal growth.
Very interesting course easily crossing its own boundaries mainly because interaction is strongly encouraged. Never a dull moment, hands-on, compelling from start to finish with an exquisite trainer.
Matthias Warmenbol, Scrum Master
Klimaks offered a lot of tools and insights to make my implicit knowledge and vision, explicit. The journey so far was an enrichment and deepening of the skills and techniques I can use as an Agile team coach.
Bram – Qframe
Exploring new ways of thinking, food for thought that can change your way of doing business dramatically. Tools, exercises and fun in a psychologically safe environment, created by experienced coaches.
Claire De deken – Borealis
Mijn grijze hersenmassa wordt danig geprikkeld en in actie gezet.
Fantastisch hoe jullie dit doen!
Ben Verpoorten – Xerius