Why Us?
We asked some of our customers what they are looking for in an Agile partner and why they chose us. These 3 reasons kept coming back: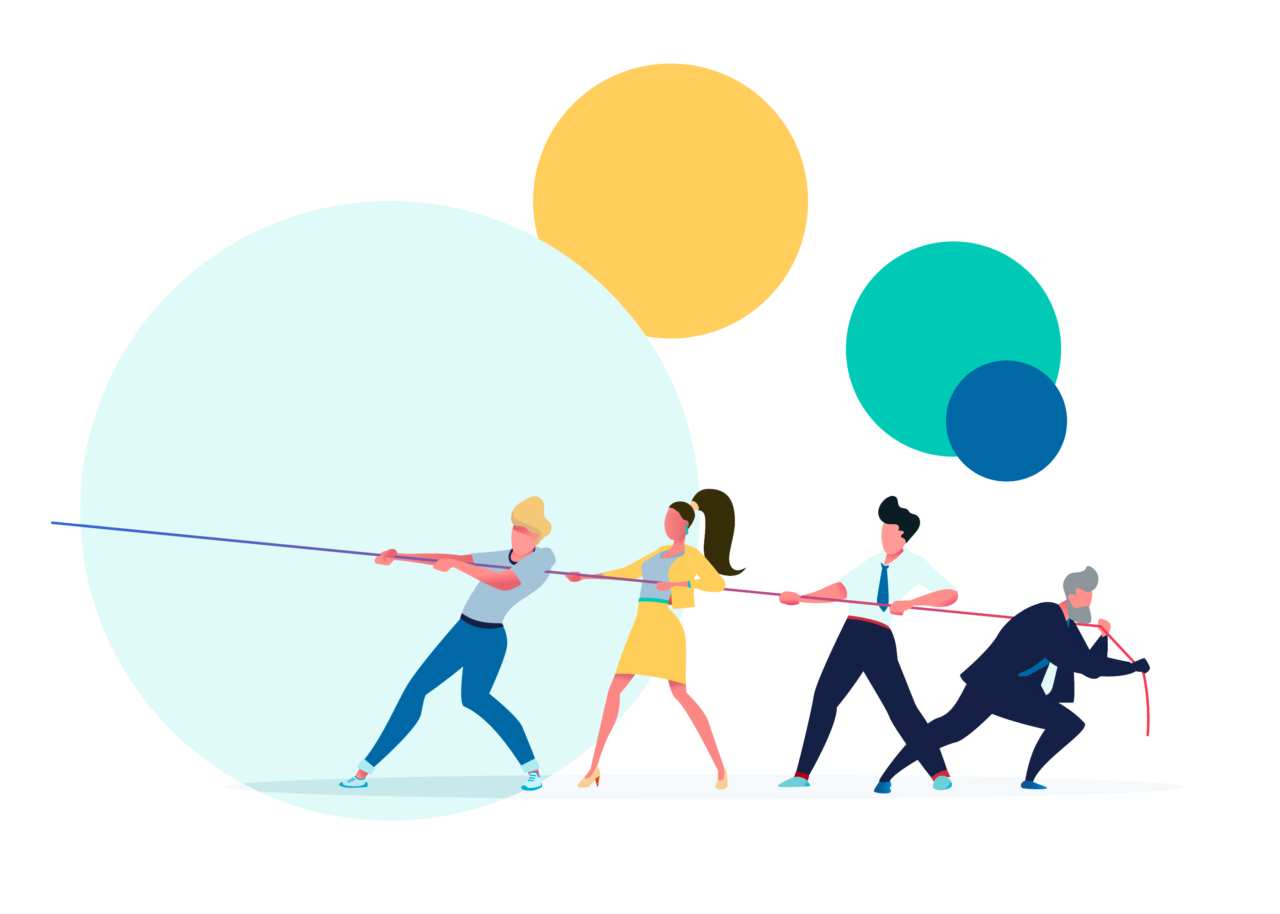 1. You want extensive Agile expertise
You have heard of Agile (or Agile methods such as Scrum, LeSS, SAFe, or Kanban) and see its potential. Or you have already started working with it and are struggling with misunderstandings, myths, resistance, etc. In short, you feel that things are not working out. That there is more to it. That's why you're looking for a partner with extensive Agile expertise.
You are right. Agile goes straight to the core of your organization. It is an incredibly powerful change tool that can cause a lot of damage if not applied correctly. So don't make any hasty decisions when choosing a partner.
2. You want practical advice
Our 6 most experienced coaches have a combined +100 years of Agile field experience and have been in countless, very diverse companies. So they know exactly how to apply Agile. Also with you.
Method preachers? Agile purists? Expensive buzzwords? No, thank you. Rather realistic, straightforward advice for your context. Because otherwise, nothing will change. People will shrug their shoulders and keep doing what they're used to.
We are on the same page: context is everything. That's why we always take into account what is there and what is alive. Blindly applying models? We never do that. We come with a backpack full of methods and find what works for you together. This leads to Minimum Viable Agility: healthy Agile principles that you can start with. And make a difference.
3. You want your people on board
Agile theory is not enough, that's clear. You want practical training so that your people can apply Agile correctly and change their behavior. Because that's what it's all about. Focus on internal competencies, then results will follow.
That's good: we have 20 years of Agile training experience and our people are simply great trainers. And coaches, mentors, hosts, facilitators, and advisors. They tailor their role, content, style, and exercises to those in front of them and work with a mix of learning methods. And they are only satisfied when your people get moving. When team members say: "Wow, we need to dive in here, and Make Agile Work!"
---