Agile team coaching
Agile team coaching bypasses resistance and facilitates lasting behavioral change. People develop themselves, and your team tackles complex challenges together.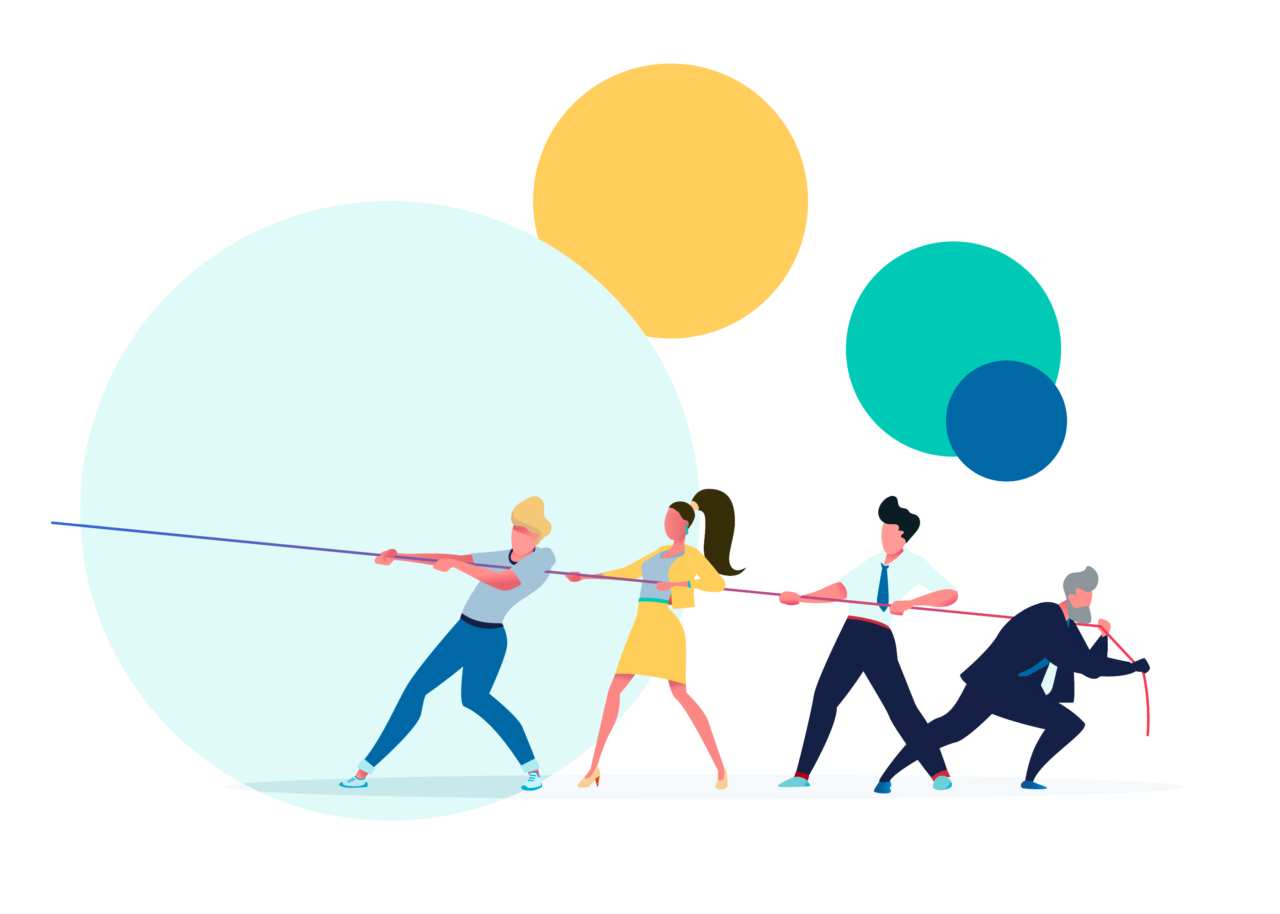 You're already working with Agile/Scrum…
… and you wonder how your team can work more goal-oriented and effectively? How it can handle complexity and change more smoothly? How it can deliver faster? In short, how to create an environment where your team can organize itself even better?
Agile team coaching provides the answer:
Your team understands why and how Agile/Scrum works. What it stands for and how it fosters collaboration among team members.
You observe step-by-step improvements in process and team functioning and, in the long term, in the structure and culture of your organization.
Management also recognizes this and grants more autonomy to your people in organizing their work. This motivates teams and strengthens your business agility.
Your people develop themselves, take more responsibility, and increase your customer value. This keeps you ahead of your competitors.
All these results, just through Agile/Scrum coaching?
Yes. Why? Because Agile methods and techniques alone are not sufficient for behavioral change. Your challenges are complex, and collaboration makes them even more complex. Desire for control and fear of uncertainty often prevail, causing teams to fall back into old, familiar patterns.
Agile/Scrum coaching goes beyond individual or team coaching and works with observation, feedback, and mentoring. It bypasses resistance and ensures lasting behavioral change. Your team is capable of tackling complex challenges together.
Why customers choose iLean:
Engage all stakeholders | First, we discuss where you currently stand, what your strategic objectives are, and how Agile team coaching aligns with them.
Measure progress | For each journey, we clarify how you will measure progress. The goal? To make your team independent – and ourselves redundant – as quickly as possible.
Receive tailored solutions | Assessment, individual and team coaching, training, in-house: for each journey, we completely tailor the approach to what your team needs.
Rely on top coaches | iLean has been a pioneer in Agile team coaching for over 15 years. Our people are certified coaches and/or trainers, amongst others through the Scrum Alliance.
Let's get practical
Agile team coaching is available in Dutch, English, French, or Polish.
---