Agile and Scrum, Beyond the Basics
Get your team on the same page about Agile, Scrum, or Kanban. Teach them to apply those techniques in your context. And let this training make them eager to get started with them.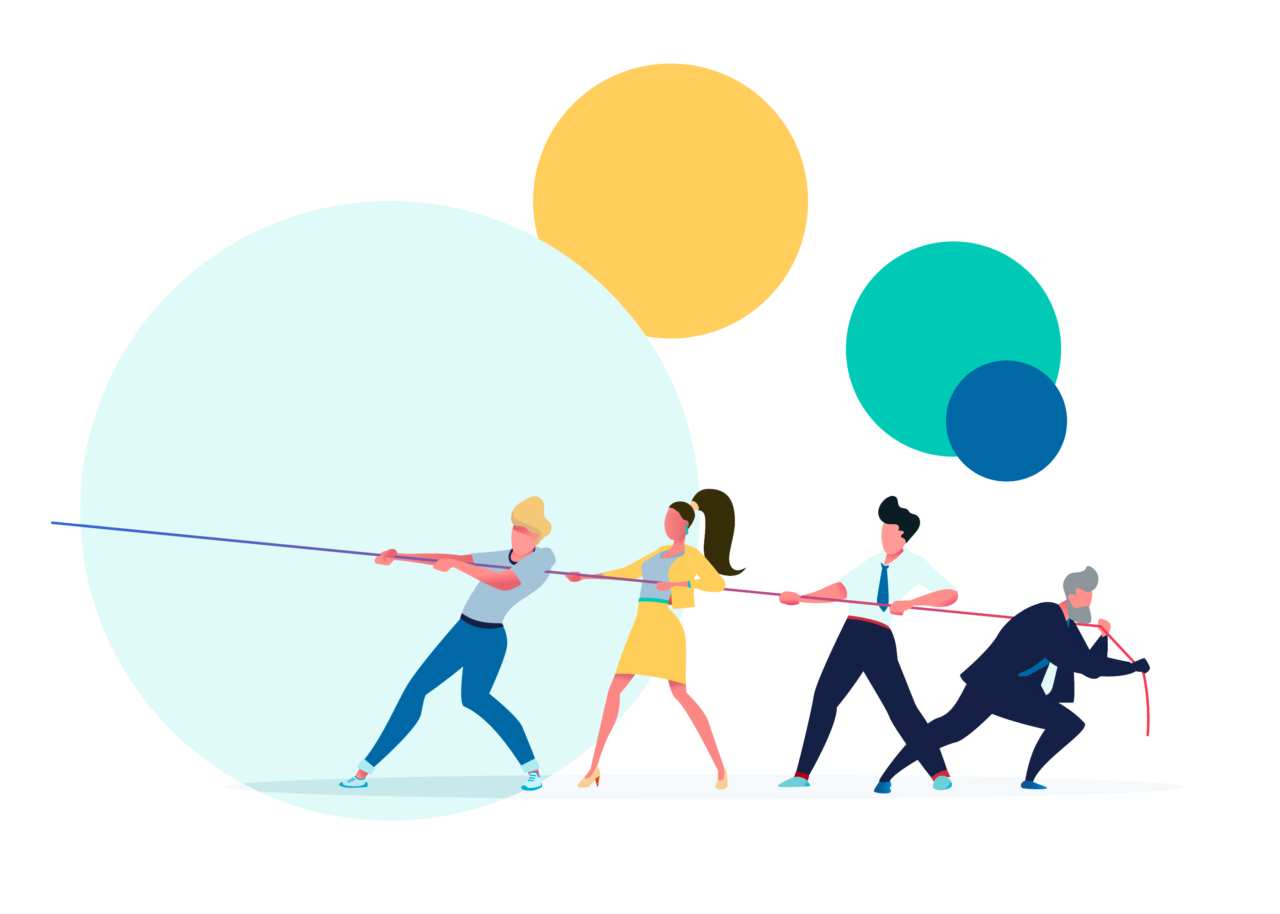 Take the next step
Your people are already working with Agile, Scrum, or Kanban. Maybe they started it on their own and now want to approach it properly. Or maybe they have years of experience, but you notice that different interpretations are circulating. And that these dare to clash. The bottom line? You believe in Agile, Scrum, or Kanban but feel there is more to it. That you are ready for a restart. Back to basics and then take a step forward together. That is the goal of our Agile and Scrum, Beyond The Basics training.
You will follow this trajectory
Reset | Through exercises and simulations, we look at the basics of Agile with a fresh perspective. The goal? To get everyone on the same page with a correct interpretation of the Agile principles.
Reprogramming | Afterwards, we will focus on the Scrum or Kanban techniques you use. We will identify incorrect interpretations and applications and make adjustments.
Proven results of Agile and Scrum, Beyond the Basics:
Your team is back on track. Team members are more mindful of their interpretation of Agile, Scrum, and Kanban, and align them with each other. They speak the same language, pursue the same goals, and achieve more results, which is exactly what Agile is intended for.
More understanding. Better communication. Higher quality. That's what we're aiming for. How? By bringing together people with diverse roles, including even "outsiders" who are involved in the team's outcome, such as customers and other stakeholders.
The training is only successful if we get your team moving. If team members say, "Wow, we need to jump on this!" our exercises should encourage them to talk and make agreements on the next steps, and then they can start working immediately.
Why are customers so enthusiastic?
Get a higher ROI | Techniques are ideals: your application in practice makes the difference. Our trainers are almost daily in the field and sprinkle the training with countless examples. The goal? An enthusiastic team eager to get started with what they have just learned.
Apply immediately | Scrum and Kanban work especially well if you align them with your context. But if you don't know how, you sabotage yourself. That's why we explain how these techniques are built and which Agile principles are at the basis. This way, team members learn how to translate Scrum and Kanban into their work immediately.
Get everything out of it | Everyone learns differently. A one size fits all training works… a little bit. Fortunately, our trainers are not only references in the Agile community: they are also top trainers. They align content, style, and exercises to those sitting in front of them and work with a mix of learning methods. Guaranteed effect!
Let's get practical
This in-house 2-day training can be delivered online or live, in Dutch, English, or French. Max 16 participants. Topics covered:
Agile and Lean principles and values
Complex systems and empirical approaches
The Scrum framework and all its elements: roles, events, and artifacts
More on Lean thinking and continuous flow systems
Scaling Agile and Scrum
Long-term planning and estimation in Agile
Product Backlog management and User Story basics
Agile adoption and transformation approaches
---